DATA IN YOUR PRODUCTION
A network for industry, utility, suppliers, and students.
We have created a community where we can meet and look into the possibilities with new technologies for danish industry- and utility companies. We believe the central part of all these technologies is data and thats why we have created Data 4.0.
In Data 4.0 we look into the possibilities and potential within Big Data, Cloud Compute, Machine Learning, Cyber Security, and IoT.
The network contains both Industry 4.0 and Supply 4.0 as large parts of the challenges and solutions across these industries are similar. We believe that by learning from each other we can become even better at implementing and making changes with technology to help create tomorrow's business.
Data 4.0 is created in partnership with Orbit Lab and Aarhus University.
NEXT EVENT
Cloud Compute
24 Sep 2020
The next event in the data 4.0 network will introduce the possibilities with cloud compute and why you should consider it. The event will hopefully take place offline, but might be converted to a webinar depending on the situation with COVID-19.
Introduction: What is Cloud Compute?
In this introduction you will get insight into the different terms used within cloud computing such that you gain the necessary words to take part in the discussion about cloud compute. We will dive into what the promise of cloud compute is and why it can be beneficial to your company especially in terms of working with data and machine learning.
Bio: Our CEO in neurospace, Rasmus, have in the past worked with moving some of the biggest applications in Denmark into the cloud and in turn helped the companies behind move out of their data center. He is also part of Cloud Native Aarhus / Cloud Native Nordics which is a community for people enthusiastic about cloud technologies and the possibilities it brings.
Talk 1: Moving to the cloud
Hans og hans team i Visma had a bumpy cloud journey, as they moved their .NET classic stack from on-prem into the cloud. They gained some vital insights that's not part of the cloud marketing brochure. Forklifting into the cloud is only one step on the journey, the goal being to become fully cloud native.
Come and hear their experiences and learn how you can progress from Cloud Hosted to Cloud Native and why you'd want to.
Bio: Hans Viken Duedal joined Unity last year after working both as CTO and a SRE for Visma. He loves making stuff scale and be fast. His passions is for computer games and networking. At Unity he works on tooling in Go to handle Unity's massive code base etc, but also work to level up the container infrastructure. He is a frequent visitor/speaker at CNCF meet-ups and help co-organize the Cloud Native Copenhagen Meetup
Talk 2
More information about the second talk will be published soon.
Sign up today!
PREVIOUS EVENTS
The network has existed since 2019 and have helped inspire danish manufactures and utility companies.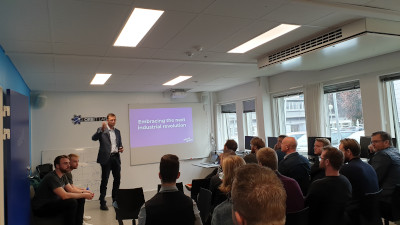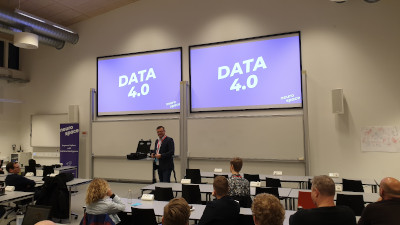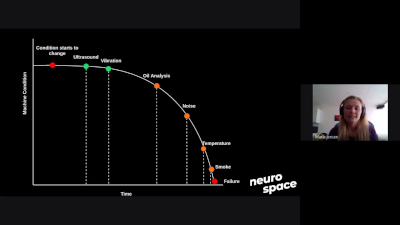 If you have questions about the network you are welcome to contact us.
+45 71 99 31 03
hi@neurospace.io
Møllevangs Allé 142, 8200 Aarhus N, Denmark
We look forward to see you at the next Data 4.0 event!