DATA IN YOUR PRODUCTION
A network for industry, utility, suppliers, and students.
We have created a community where we can meet and look into the possibilities with new technologies for danish industry- and utility companies. We believe the central part of all these technologies is data and thats why we have created Data 4.0.
In Data 4.0 we look into the possibilities and potential within Big Data, Cloud Compute, Machine Learning, Cyber Security, and IoT.
The network contains both Industry 4.0 and Supply 4.0 as large parts of the challenges and solutions across these industries are similar. We believe that by learning from each other we can become even better at implementing and making changes with technology to help create tomorrow's business.
Data 4.0 is created in partnership with Orbit Lab and Aarhus University.
NEXT EVENT
Machine Learning
28 May 2020
The next event in the data 4.0 network will introduce the possibilities with data-driven maintenance (predictive maintenance). The event will be held as a webinar on Google Meet due to COVID-19.
Predictive maintenance is the final frontier within digitalization of maintenance and something that a lot of people talk about. But what is it? Why can it be important to you? How do you get started? We will try to answer all of these questions as we go through a case of maintenance on water pumps.
If you are interested in hearing how to get started with predictive maintenance in your business, then join this event!
Sign up today!
PREVIOUS EVENTS
The network has existed since 2019 and have helped inspire danish manufactures and utility companies.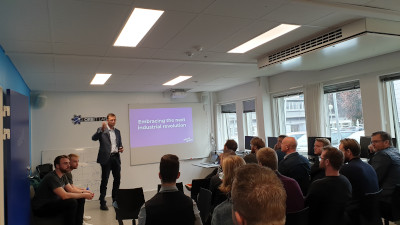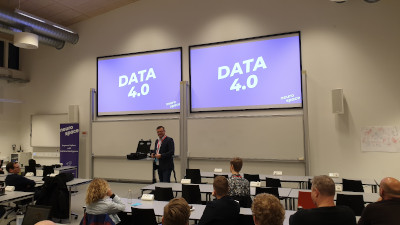 If you have questions about the network you are welcome to contact us.
+45 71 99 31 03
hi@neurospace.io
Møllevangs Allé 142, 8200 Aarhus N, Denmark
We look forward to see you at the next Data 4.0 event!