Predictive Maintenance
Create value by predicting future breakdowns. This is actionable insight which humans or systems can react on to prevent consequential damages or create unsafe situations.
Forecasting
Historical data of supply and demand can improve your production line. We can create forecasting models with high accuracy which can help with planning in production, and ordering of raw materials.
Computer Vision
Can be used to make machines see. We use it for quality inspections and to discover defective products. It can reduce the amount of defective products that are delivered to customers.
use data to improve your OEE
Data is the most reliant source you can use for decision making, and automating processes. Data can help with improving your OEE.
Reduce unplanned downtime
Improve your equipment availability, equipment safety and reliability, while reducing mean-time-between-failure and mean-time-to-repair.
Reduce costs on maintenance
With predictive maintenance, machines are maintained when necessary, reducing the total cost of maintenance both in time and materials.
Reduce costs on discarded products
By having insight you can discard less batches due to equipment failure when having products with narrow control limits.
Improve customer satisfaction
With a more reliable equipment, you can get predictable delivery to customers, and be able to deliver the given order right-on-time!
Automate quality inspection
By using picture recognition, we can automatically inspect whether your products are produced in the right quality including the right color.
Make efficient production planning
Plan your production based on historical data from your company. This way you get input on the quantity of raw material to order and utilization of your production lines.
Our services
We offer different solutions that all aim at helping your company become better than the competition by utilizing data for insight, automation and decision-making.
Data Workshop
Get insight and concrete cases on how data and machine learning can give your company a competitive edge.
Data Journey
We have a unique strategic approach to help companies take their first steps towards being data-driven.
Analysis
Analyse your data, find patterns, and leverage it in your decision-making to create a competetive edge.
Development
Develop solutions and models that can predict future outcomes, reduce costs, and automate processes.
IoT & Sensors
Collect valuable data directly from your machines or run a model on IoT conponents.
Security
Secure handling of data and maintenance of models. Ensure that your data stay yours.
Cloud
Leverage the power of the cloud to kick start your machine learning journey.
Re-training
Re-training of models which ensures high accuracy and performance.
Want to talk about what makes sense for your company?
Our mission
Our burning passion is to help industrial companies become competitive by utilizing data to improve Overall Equipment Effectiveness (OEE).
Define your furture OEE state, and we will help you achive your goals through data collection, data validation, tailored models, automation, and insight knowledge.
We start proving the value by solving the problem at your bottleneck. When the concept has been proven, we scale to other machines / processes.
We have developed a method, of which we can generate value within a short period of time. Even if you do not yet have data available from your machines.
talks and events
We believe that sharing knowledge is key to improving. Doing talks and events is part of our DNA. We share our knowledge and gain feedback on our accomplishments.
We wish to spread knowledge about machine learning and its potential within manufacturing and similar industries. Therefore, we are actively speaking at conferences, events, and offer education inside your company to help kick-start your journey.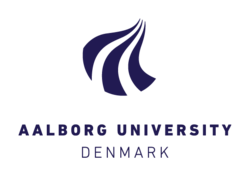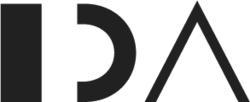 We talk about
Machine Learning Data Predictive Maintenance Forecasting Computer Vision Overall Equipment Effectiveness (OEE) Machine Vision Big Data Security Data Quality Statistics
Our awesome astronauts
Are analytical, agile, and ambitious. We believe in an honest, hands-on approach to solve real problems by combining good engineering practices with applied data science.
Lars Endrup
Business Development Manager
Maria Jensen
Machine Learning Engineer
Want to hear more? Contact us!
hi@neurospace.io
+45 71 99 31 03
We are always happy to talk about your next project over a cup of coffee. It is, and always will be, free of charge!